We know how much you love having a bauble for your tree with your little one's print on it. Capturing that first year, or doing it time and time again to see how it changes. Adorable!
We have created three ready-made kits for you to capture the prints at home and then either paint it yourself (using our step-by-step guide and video tutorial for help), ask us to paint it for you or come up with your bespoke design and one of our expert team will make your vision come to life.
You do this all from the comfort of your own home. Perfect for how 2020 is panning out. We don't want you missing out!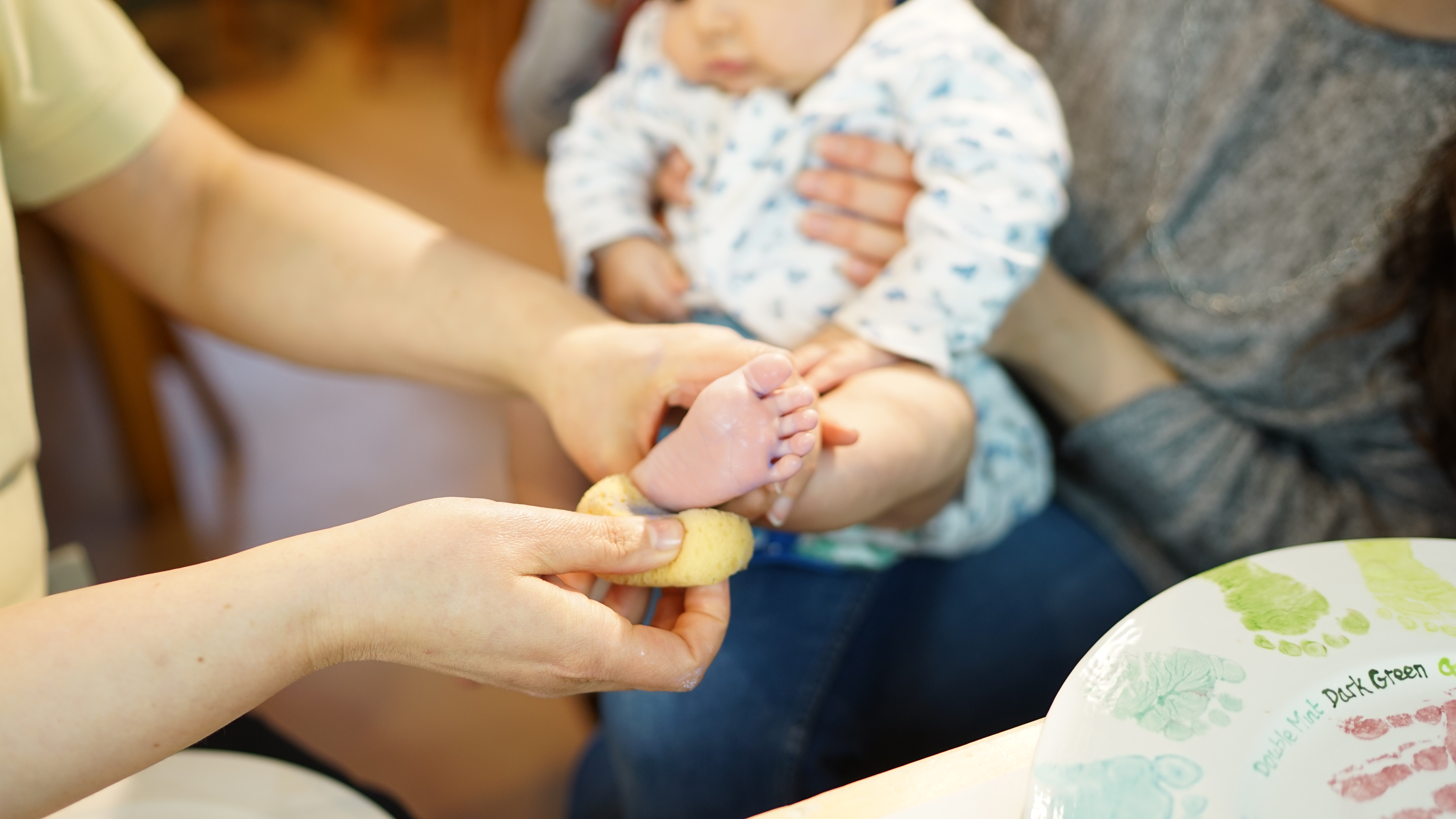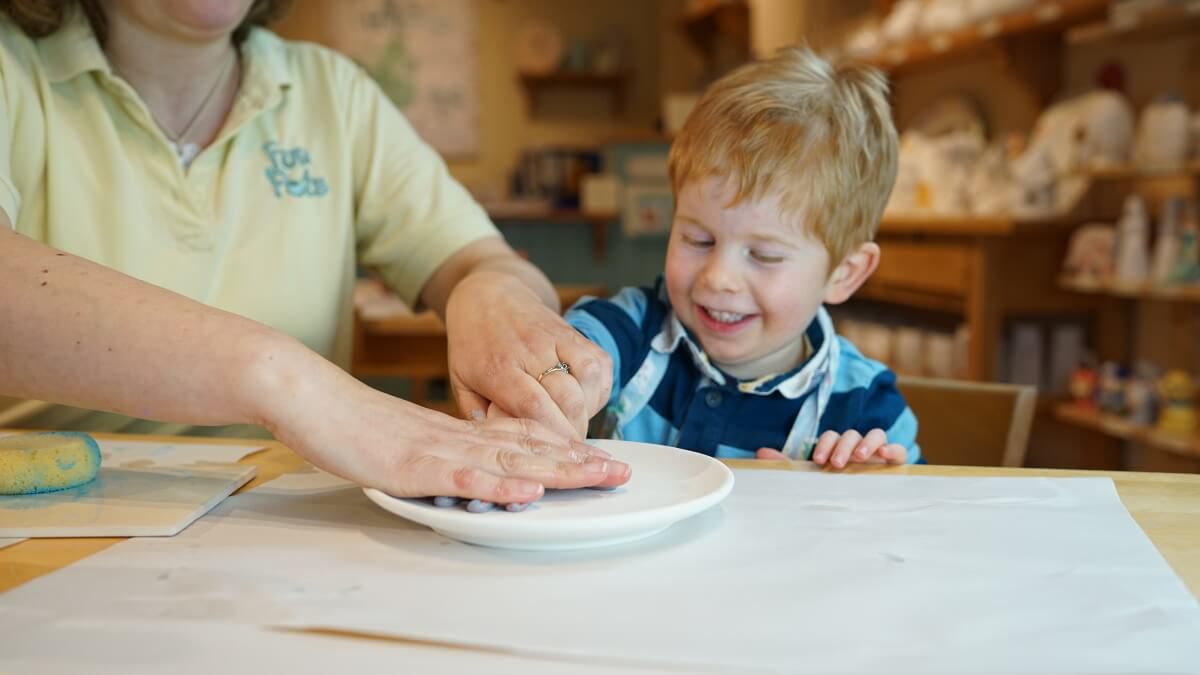 Capture your prints and paint later
As a special service to parents, we are happy to take your child's prints at one session and then keep them safely for when you can return on your own to paint. Parents often prefer to do this when they have several pieces to complete and are looking for some relaxing creative time on their own.
Lots of ideas for wonderful keepsakes
See our foot and hand print gallery below for ideas using baby feet and children's hand prints We also have many fingerprint art inspired pieces.
Hand and Foot Print Gallery

Here to inspire you...