Capture baby footprints and handprints forever
The time when they are small is so precious and fleeting. Don't miss out on creating treasured keepsakes from baby footprints and handprints. Book a table in our Covid-secure Studio and we can help capture the prints for you with our Covid-secure process or purchase a tailor-made pottery kit for painting at home. From plates, tiles, mugs, frames, clock and much more, for creating precious pieces for yourself or gifts for friends and family. For those doing this at home, we've created a tutorial on YouTube, so you don't have to miss out if you aren't ready or able to come to our Sussex Studio.
Popular pottery items for baby & child hand and footprints
1. Book your Table
Select an available time and day to come into the Studio using our online booking system. There is a £15 booking deposit which is deducted from your bill once you've finished painting. There is a £6 Studio fee per painter on the day.
2. Painting
We'll discuss with you what you want, the types of pottery and colours needed. Then, using our Covid-secure process, we'll capture the prints for you. All the paint is water-based so it doesn't stain and is safe for babies. We'll show you tips and techniques to then create your treasured keepsake.
3. Leave it with us to glaze & fire
We'll let you know when it's ready to collect via text and email. We can add any accessories such as frames and cork after it's been fired. You'll love your final pieces!
Capture your prints and paint later in our
Covid-secure Studio
As a special service to parents who are painting in the Studio, we are happy to take your child's prints at one session and then keep them safely for when you can return on your own to paint. Parents often prefer to do this when they have several pieces to complete and are looking for some relaxing creative time on their own.
Book my Studio footprint session
.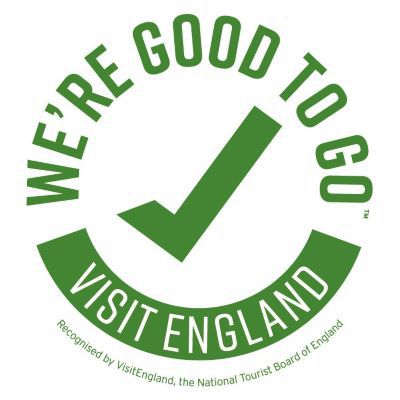 1. Choose your Pottery
Everything from tiles, plates, mugs and clocks. Just visit our online shop to pick your pottery
2. Select your paints
Select the 'bespoke' paint palette during the checkout and we'll be in touch to discuss what colours you need. Our kits will include a sponge (for capturing the print) and paintbrush for any writing and designs.
3. Collect your order
You can collect your kit from the Studio
4. Time to paint
Watch our YouTube tutorial on how to capture the print (it's not that hard we promise!) There are also lots of tips on decorating available on our social media.
5. Return to us to glaze & fire
Return to the Studio and we'll glaze and fire it for you. You will then receive an email and text when its ready.
6. Enjoy
Those baby footprints are captured forever now! From having done this for years for many parents, we know the smile seeing your final pieces will bring to your faces!
Baby Print Paint at Home Costs
All of the pottery is individually priced in our online shop , with prices starting at £7.
There is a £6 firing fee on pottery orders over under £70; anything above £70 is free.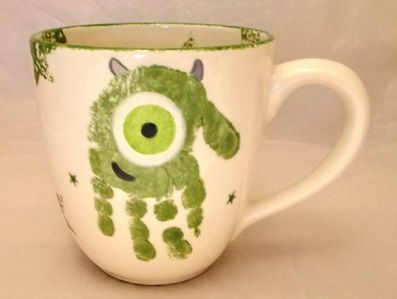 Hand and Foot Print Gallery

Here to inspire you...

We know how much you love having a bauble for your Christmas tree with your little one's print on it. Capturing that first year, or doing it time and time again to see how it changes. Adorable!
We have created three ready-made kits for you to capture the prints at home and then either paint it yourself (using our step-by-step guide and video tutorial for help), ask us to paint it for you or come up with your bespoke design and one of our expert team will make your vision come to life.
You do this all from the comfort of your own home. We don't want you missing out!