Create a unique and special Christmas decoration from the comfort of your own home with our new Baby Print Bauble kit. These ready-made kits have been curated by our team, based on the most popular designs from the Studio, so you get everything you need in one go. Pick one of the three kit options using the details below to find out which is right for you.
 
Option 1: Paint at Home
We provide the ceramic bauble, paints, brushes, sponge for the footprints and, most importantly, a step-by-step guide to capturing the footprints and recreating one of our favourite bauble designs (pictured above). There is even a video tutorial on YouTube. Personalised, created by you at home, but still with our guidance to help you. Feel free to follow our exact design, or add your own variations. Then return to us for glazing and firing. Simple!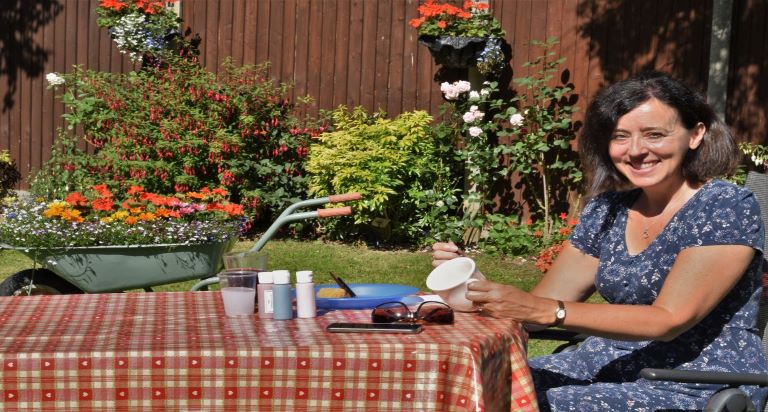 Option 2: Hand Painted by Fun Pots
Feeling a bit uncertain about painting it yourself? We can do that for you!

You just capture your little one's prints at home on the bauble using our guide, then simply post or drop your bauble back into the studio, and one of our lovely team will complete the rest of the design (as per the image at the top of this page) ready for firing. 


This kit contains the bauble, paints, sponge and step-by-step guide.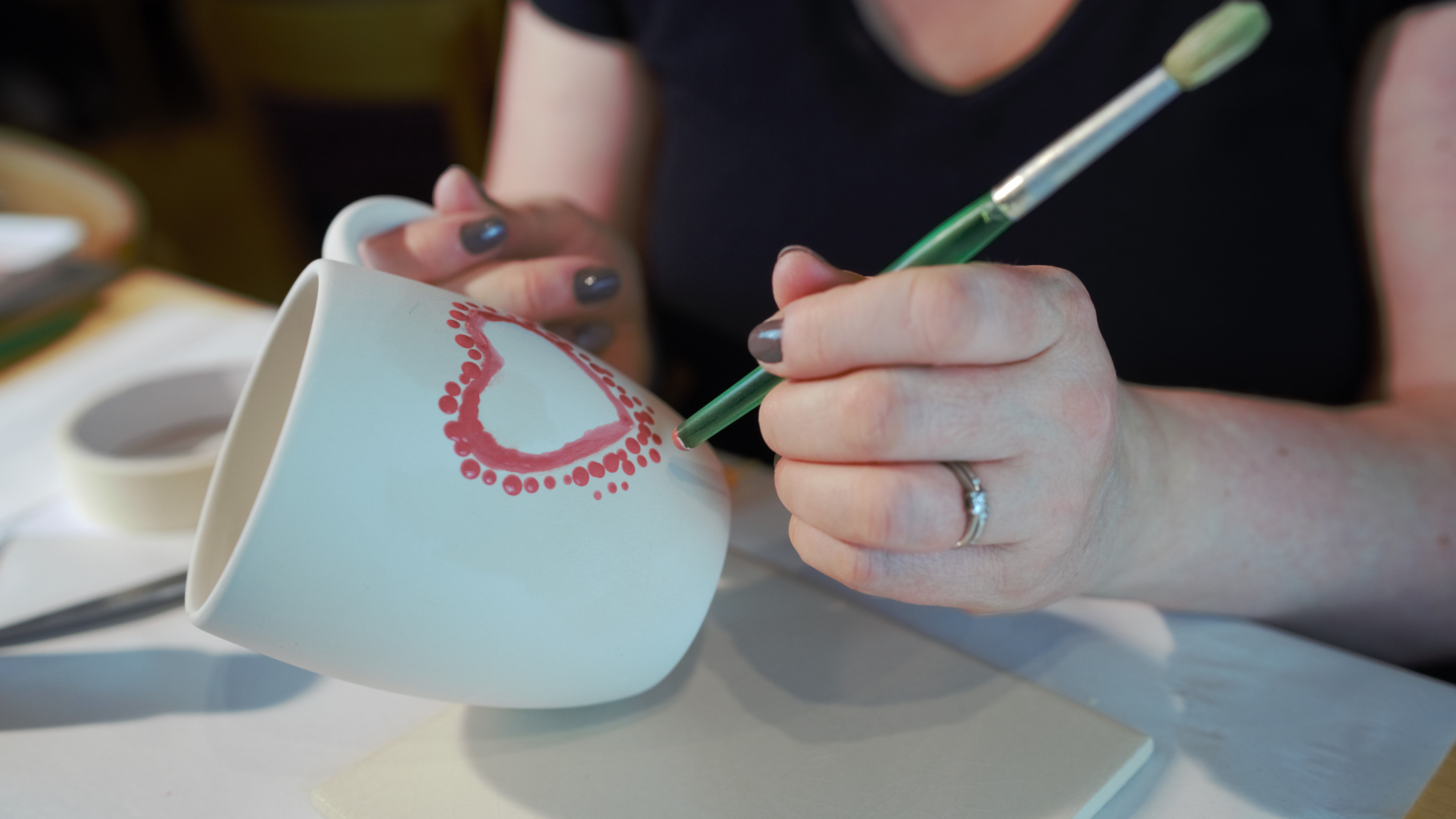 Option 3: Bespoke
Have a specific design for your bauble in mind? And don't want to paint it yourself? We've a package for that too!

We will send you a  bauble so you can capture your little one's prints, along with a design sheet for you to fill in. Simply draw your design onto the sheet, let us know what colours you'd like and we will do all the painting and bring it to life for you.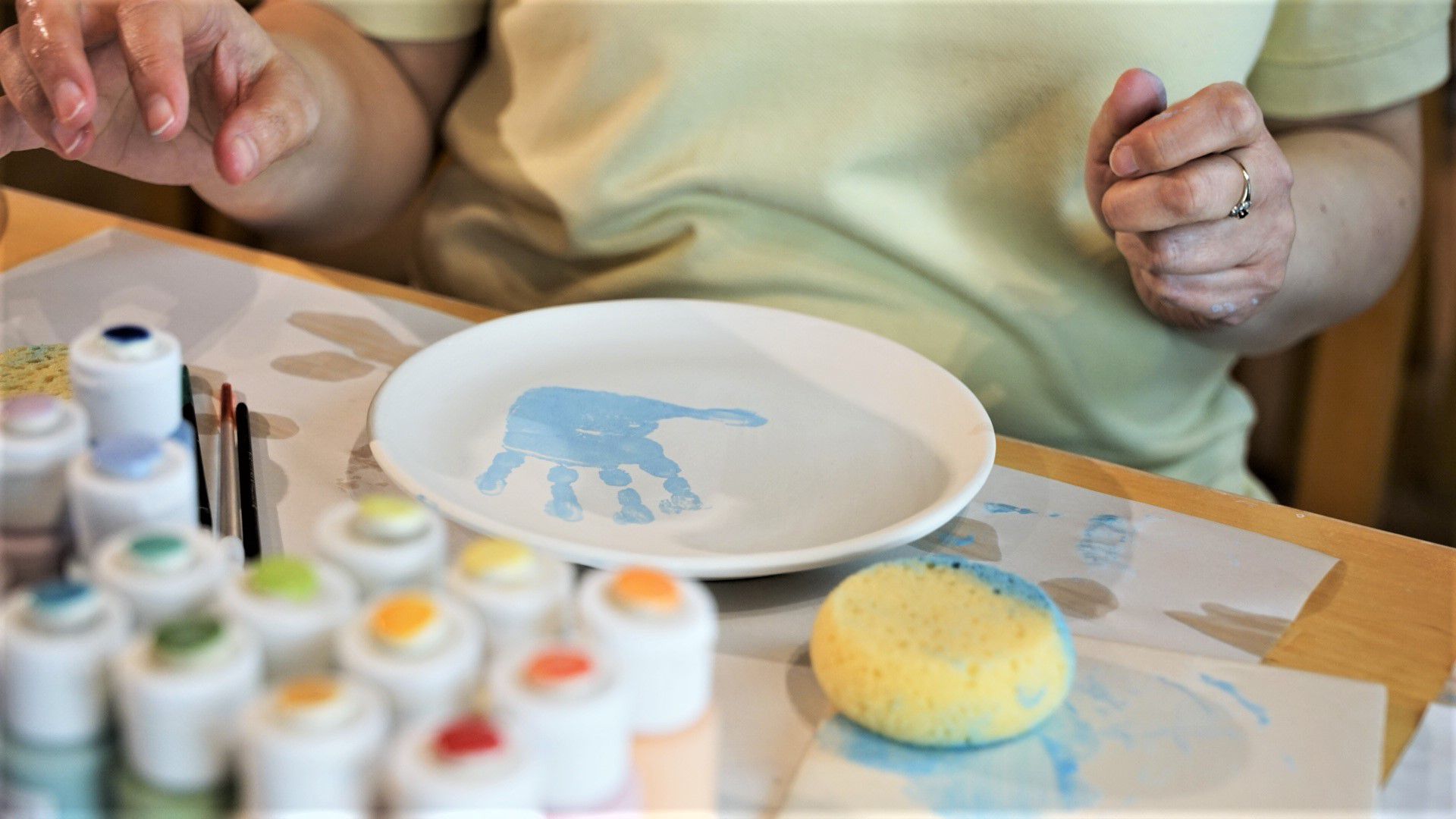 What then? Glazing and Firing!
All pottery will need to be returned to the studio for glazing and firing. Once it has been dropped off or posted to the studio, we will send you a confirmation email and text when your fired pottery is ready to collect and enjoy!