Art project ideas for Primary and Secondary Schools
Looking for a different type of art and craft project for your pupils? Want unique wall hanging art for your school? Or have you a special commemoration coming up? How about a pottery painting project?
We've worked with lots of local schools and education groups to provide a creative and fun learning experience for both primary and secondary school-aged pupils. We provide the pottery, paints, brushes, equipment and instructions. It can be done at schools, or when safe to do so, in our Studio.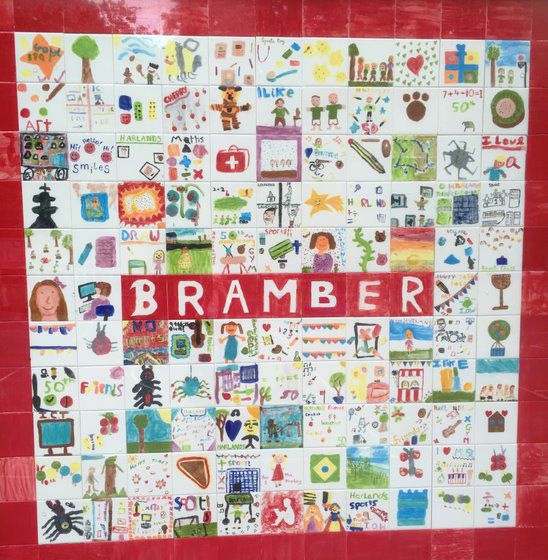 Tile Project
Create a unqiue hanging wall tile display for your school. With pupils painting a tile each, to create a truly unique school display that they, and their parents, can feel proud of every time they see it.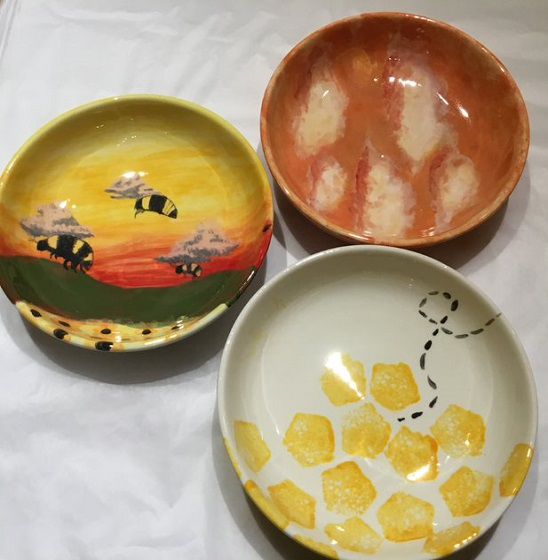 Class Activity
Great for class bonding and team building, as well as being practical. Painting bowls and/or mugs each allow students creative freedom and self-expression.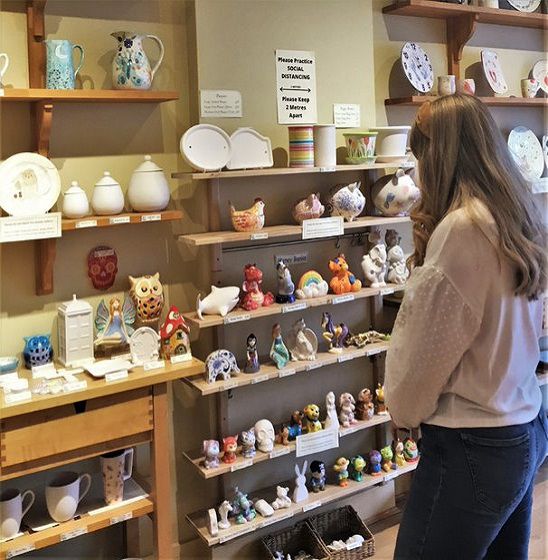 Bespoke
Something else in mind or for a special occasion? We've lots of pottery to choose from to meet your requirements. Just get in touch either via email or using the form below.
Benefits of school pottery painting projects
There are lots of educational and personal benefits for students to take part in a school pottery painting project, as well as for your school itself.

Develops hand-eye coordination and using/controlling a brush
Learn about paints and colour
Enables self-expression and creativity
Builds confidence and self-esteem
Develops planning and design skills
Offers a group and class bonding
Supports children's mental wellbeing
Support the expressive arts

Beautiful artwork to brighten and enliven any school building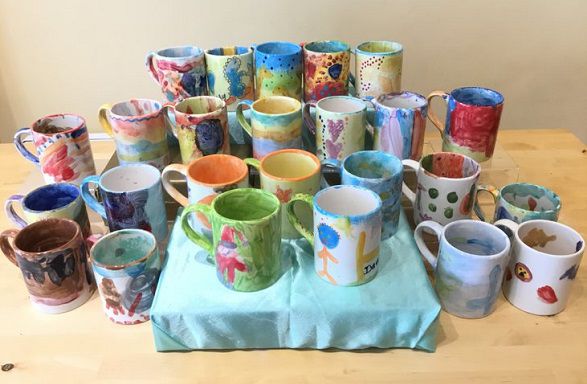 Case Study:
Hassocks Infants School
We were approached by Hassocks Infants School in West Sussex, to work with them on a tile project. All of the students, over 300, would paint a sun on to a 4x4 inch tile. The tiles would then be hung together on the wall of the school to create a giant sun mosaic. All of these tiles were painted at school by the students.
"The tiles have been a hit with staff and children. We are so pleased with the overall effect and the vibrant colours are such a welcome into our school."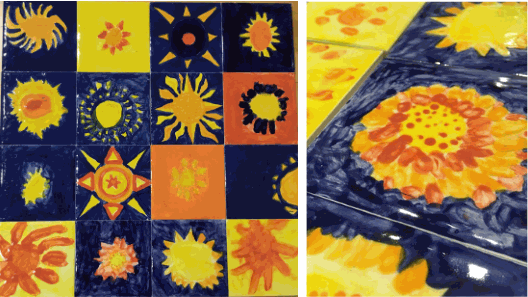 Case Study:
Ardingly College
Ardingly College has undertaken a number of pottery painting projects with us other the years. Most recently though, we've worked with them on keeping their boarding students motivated, entertained and bonded through the painting of mugs and bowls. Each student created their own personalised design for their use at the College. These were painted during half-term with some completed in the Studio and others at the College.
"We had some of your kits over half-term and they were brilliant.
We want to organise more."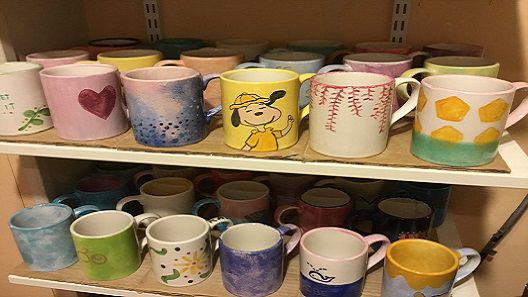 How it works
We work with you to identify the right pottery, what you want to achieve from the project and understand the number of students who will be painting.
We will provide the necessary pottery, all the paints, sponges, brushes and anything else you may require.
Everything can be set up to do at school, but once safe to do so, you are more than welcome to paint in our Studio in Haywards Heath.
If you are planning on painting at school, we'll offer instructions and examples, where needed, of the different effects and designs students may want to recreate. We can also provide demonstrations for teachers.
Once everything is painted, return it to us and we'll glaze and fire the pottery.
When it is out of the kiln, we'll be in touch. You can feel the anticipation of the children building!

Get in touch either via email or fill in the form below to discuss how this could work for your school.

School Art Projects Gallery