Pottery painting is the perfect activity for entertaining children
Children of all ages love painting pottery. It's wonderful to watch as a child's creation takes shape. From a simple "my favourite colour's blue" to a multi-coloured pattern, your child will love the sense of independence and empowerment that comes from creating their own design and seeing it displayed on the shelf at home. The look of wonder and excitement on their face when their pottery is returned to them glazed, fired and shiny is a joy.
Enjoy some special time with your little ones in the Studio or buy a paint at home kit to get creative in the comfort of your own home (and don't worry - all the paint washes off!)
How children can enjoy pottery painting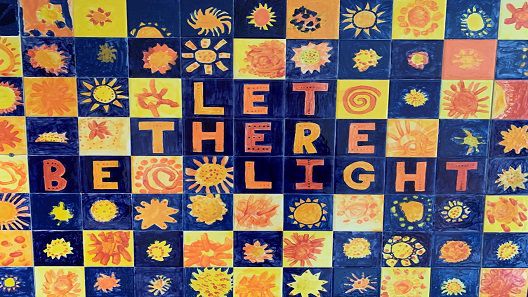 4. School Art Projects
We have worked with a number of schools and children's educational/social groups on tile projects and class activities. Whether that has been as a special art project, to commemorate a special occasion, or just to enliven a building; there are so many ways a pottery painting project can develop students creative skills and mental wellbeing. Find out more about how we've worked with schools such as Hassocks Infants, Sheddingdean Community Primary School, Ardingly College, Burgess School for Girls and many more.
Whether you've painted with us lots of times before or it's your first time there will always be someone around to support you, whether in the Studio or at home. If you have any questions, get stuck or make a mistake don't panic. Just give us a shout and we'll be on hand to help!